North Georgia Counseling Group believes that premarital counseling is an important pre-wedding activity that can make a significant difference in the health of your marriage. Your wedding day is one of the most important days of your life and the start of a lifelong relationship. Doesn't it make sense to enter into that relationship with as much preparation as possible?
Our premarital counseling model is based on the PREPARE/ENRICH program. This program has been the preferred premarital education choice of counselors and churches for over 30 years. It provides a customized assessment that details your relationship's strengths and weaknesses. It also provides exercises that will help you capitalize on these strengths and develop tools to improve your areas of needed growth.

***IMPORTANT INFO***
The state of Georgia will waive the marriage license fee
for those couples that complete a marriage education program.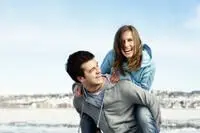 NGCG offers a premarital counseling package that includes:
PREPARE/ENRICH Assessment
Couples sessions with the certified PREPARE/ENRICH counselor of your choice
NGCG certified PREPARE/ENRICH Counselors :
-Sarah Bryan, BCCC, CTC